BRASS CLASS THURSDAYS - FIRST SESSION FREE - ONE SPOT LEFT with JON PAUL -WORLD CLASS TEACHER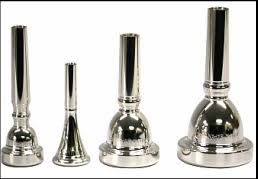 Come out to our Virtual Brass Class Thursdays at 4:00!  FIRST SESSION FREE!!!  
We will send you a Zoom link and off you go to having some fun with other kids and excellent instruction on your BRASS INSTRUMENT!
One happy family reported:
"I believe during COVID our son is enjoying the group lesson more than he might in an era without COVID.  I think he likes seeing other kids his age.  
Thank you for providing safe options for music lessons during this challenging time.  We are enjoying music more than ever.  Thank you for being apart of now hearing the sound of the cello in our home."   
Our 

Brass

 Class Teacher - Jon Paul Frappier
Trumpeter, Arranger, and Composer Jon-Paul Frappier has performed and recorded professionally for over 25 years with top music industry artists like Aretha Franklin, Lionel Richie, Kirk Franklin, and The Temptations. A Detroit native he has a versatile and eclectic background. His 2012 solo release "Funkybrass" as well as the 2010 "A Brass Christmas at The National Shrine" recordings display his range and versatility as a World Class Trumpet Player, Arranger, Composer, and Producer. His compositions and arrangements have been featured in 2016 on Fox's Rosewood, and Grey's Anatomy.
Jon-Paul has played, arranged and/or contracted for thousands of live shows and over 500 recordings. He was a member of Charles Walker and The Dynamites from 2007-2012. He toured with Grammy winner Mike Farris from 2009-2016. He has performed at The Hollywood Bowl, The Staples Center, The Montreal Jazz Festival, Austin City Limits Festival, SXSW, The Ryman, The Grand Ole Opry, and on 10 International Tours. J.P.has recorded with Producers like Kevin Kadish, Mark Bright, Brent Maher, Kevin Killen, Denny Diante, Ronnie King, Tommy Sims, and Keith Thomas. Jon-Paul has recorded at all of the major Nashville studios including; Ocean Way, Blackbird, Warner Brothers, RCA studio A, and House of Blues just to name a few. His string and horn arrangements appear on Grammy nominated recordings and the Juno award winning 2012 Platinum Recording "Fire It Up" by Canadian superstar Johnny Reid. Jon-Paul was a board member and arranger with The Chatterbird Chamber Ensemble in Nashville for 2014-2016. Jon-Paul is now Principal Trumpet and Arranger of The Denver Pops Orchestra.  Performed with:  Lionel Richie, Aretha Franklin, The Temptations, The Four Tops and many others.