Everlasting Gift of a Music Education - Is It Really Too Expensive?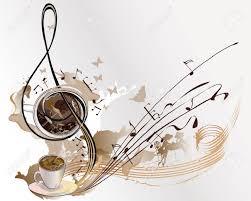 Invest Your Coffee Money Into Music for Your Kid...
    ...The intangible gain of your child learning to play an instrument comparable to the cost of buying one cup of coffee a week is a no brainer in favor of MUSIC!    Think about how much you spend on a cup of coffee out once a week, $6?  That is enough to give your family a lifetime of music and sound.
Golden Music offers a rent-to-own program where you are able to rent-to-own (or just rent) a high-quality instrument for about just $30 a month for most instruments.  You will eventually own the instrument but are never required to keep it. 
The Everlasting Gift of Music - because the music your child learns is a voice of beauty and sound that they can speak through from the first day of class (well not so beautiful to us - but to their own precious hearts - they are speaking) and who's to say?  This is their beautiful child's voice speaking through this instrument of sound.    Many, many schools are providing excellent music education for your child at the school.  Now is the time to focus on giving your child this opportunity.  
Extensive research studies have proven that children display long-term positive results from learning to play a musical instrument.  Here's to mention a few:
   -their confidence levels rise
   -their reasoning skills strengthen
   -helps increase comprehension and math skills, coordination
   -provides better capacity for memory abilities.
So what are you waiting for?!    Get on board with giving the gift of music that will be a permanent gain to your child's future and happiness through our rent-to-own offers. 
PLUS - FOR A LIMITED TIME ONLY - FREE PRIVATE LESSON WITH EVERY RENTAL