Choosing An Instrument For Your Child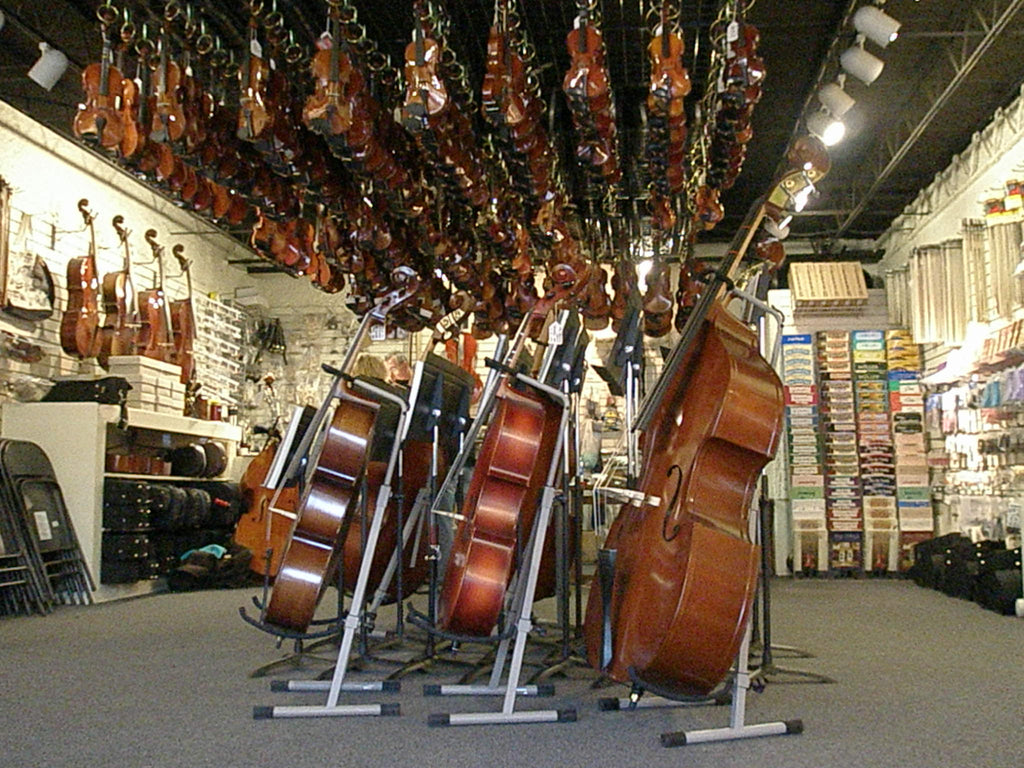 We love to get this question!  It shows a parent who
a) understands how important music is and
b) shows me that this is a parent who really cares about the "choice" of instruments, rather than just going along with a whim, or…what the neighbor's kid takes! So, where to start?
First — AGE. Not all instruments are appropriate for all ages.
Ages 4 – 8
In this age group, typically the instrument selection is developmentally narrowed down to:
Violin
Viola
Cello


Why those instruments?
String instruments come in several sizes. This doesn't affect the notes they play at all, nor does it affect the "positions" of the fingers. It simply shortens the instruments to various sizes appropriate for different arm lengths. So, remember: if you DO choose a string instrument, you must bring your child to the rental place to be "sized." Don't go "eBaying" an instrument — you'll usually waste your money.
What about Brass and Woodwind instruments at this age? Usually out of the question, as they take a much larger body to blow through all of the tubing, and better embouchure (http://en.wikipedia.org/wiki/Embouchure) in the jaw/lips/mouth/tongue. Not to mention they can be pretty heavy! Sure, most kids could lift those instruments (except perhaps a tuba!), but lifting for a few seconds, versus lifting for at least 30 minutes while blowing through the instrument AND putting fingers in the right place — that is a totally different thing altogether. Now, before the woodwind teachers shoot me down, WEDO realize that some kids may start with a piccolo before going to flute (and the piccolo is about 1/2 the size of the flute).