NEW ONLINE GUITAR CLASS - Saturdays - Learn from Sean King - FIRST SESSION FREE!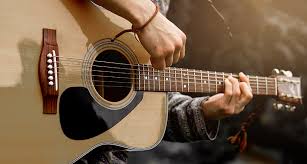 FREE GUITAR LESSONS - ONLY THREE SPOTS OPEN!!!
Learn Guitar from a "real" instructor who can help you as an individual with your needs and songs you want to play from the comfort of your home!
Free Lessons with any guitar purchase over $100!!
Lessons developed with variety in mind!  High quality and excellent content, the Academy guitar virtual sessions will help you on your musical journey.  Sean King is an amazing instructor for all levels.  You will be able to learn your first song, develop different styles to to jamming out with Sean!
More about Sean:
A touring musician and instructor for over a decade, Sean King began playing guitar at the age of 11 after hearing performers like Jimi Hendrix, BB King, and Van Halen. At 18, he also discovered and studied the advanced bass world of players such as Vic Wooten and Les Claypool. Since then and for the next 25+ years he has toured and performed with a wide variety of music projects, most notably his jazz-fusion band, SPiNRaD. In addition to thousands of private one-on-one lessons, Sean has led group lesson programs for multiple music education centers (teen rock band programs and summer camps.) He teaches electric and acoustic guitar, electric bass, songwriting, and music theory. Sean has vast amounts of experience in teaching all ages, children and adults from beginner to advanced, with a style that is practical and intuitive. His teaching philosophy is that music should be fun first, how it all works will come along the way!